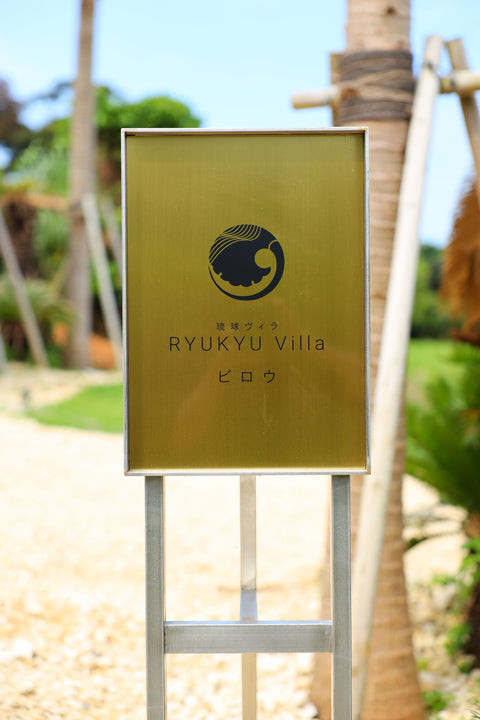 Brass Works
"Sen" produce a variety of household hardware using brass. This signboard at the entrance of Ryukyu Villa was also made by Sen.
In addition to this sign, "trace of light," a candle holder, is also on display in the room.
Of course, tea candles are also provided, so please try turning on the lights when you stay with us.